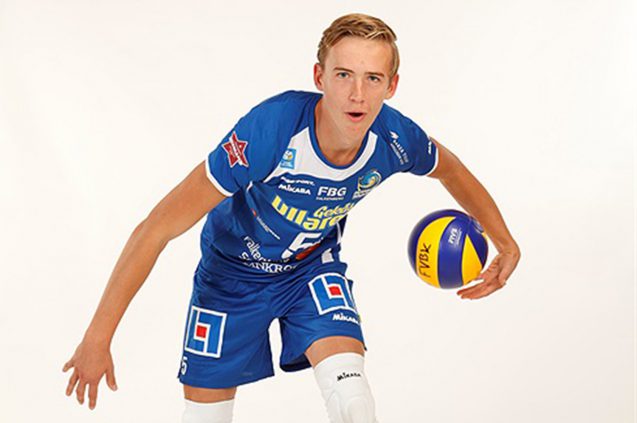 After 6 years, a team from Lund is back in Elitserien. FVBK travels south today to meet them for the first time this season. We are counting on an inspired match as August Borna will be meeting his former teammates, his brother Oskar, and his cousin Anton on the other side of the net. 
Lund has had a tough start to the season with 3 straight losses. Two of those losses were against top teams, Hylte/Halmstad and Örkelljunga, but the loss against RIG Falköping was naturally a disappointment for the newcomers. The situation may work in their favor in tonight's match however. They certainly have nothing to lose, and they will no doubt be fired up to give August a big fight. These factors sometimes are the spark that can change a team's momentum for the better.
FVBK practiced last night and has not had time to soak up the win on sunday night versus Örkelljunga, which I feel is probably a good thing. It was a match we can be proud of, but now the focus is on creating the next match to be proud of. A new set of challenges awaits us in Lund. It is up to our guys to show the maturity and desire to overcome them.
Text: Patrick Aparicio
http://elitserienvolleyboll.se/wp-content/uploads/2017/10/MG_6287-edit_500.jpg
996
1500
Falkenbergs VBK
http://elitserienvolleyboll.se/wp-content/uploads/2016/11/Logoheader-1.png
Falkenbergs VBK
2017-10-17 15:47:20
2017-10-18 09:04:50
Familjefejd när Falkenberg möter Lund